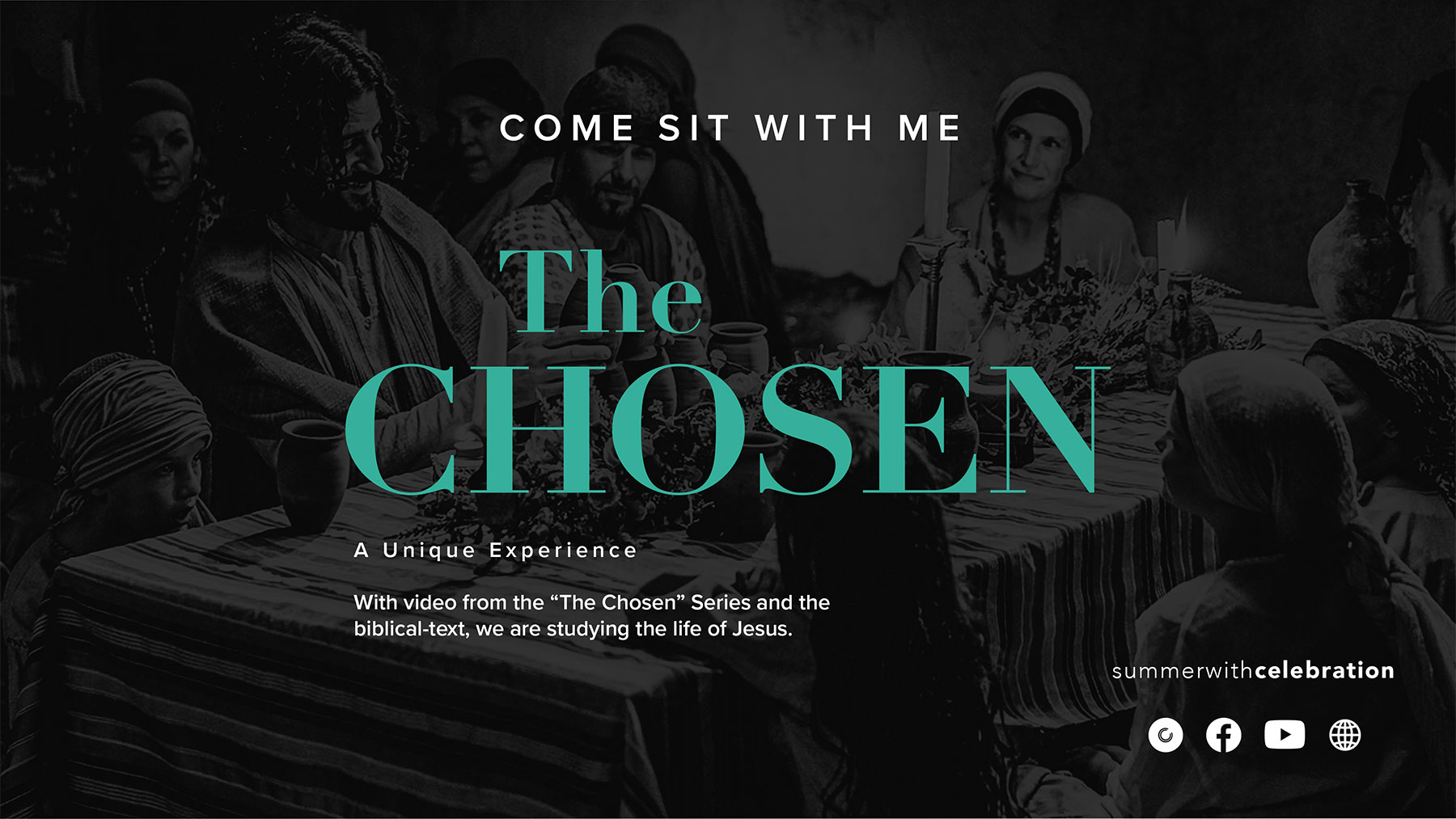 The Chosen Eight Week Study
Have you heard about the historical drama television series, The Chosen? It is about the life and ministry of Jesus of Nazareth.
It is set in Judea and Galilee in the 1st century and centers on Jesus and the various people who met and followed him. Last summer we were able to share Season 1 with a group of Christ the King parishioners. The first season is set in 1st century Galilee, where Jesus starts to build a group for his ministry, inviting several people with different backgrounds. As he performs his first miracles, Jesus calls the redeemed woman Mary Magdalene, the stonemason Thaddeus, the choir member Little James, the fishermen Simon, Andrew, Big James, and John, the caterer Thomas and the vintner Ramah, and the tax collector Matthew to follow him. Jesus also meets with Nicodemus, a Pharisee who is perplexed by the acts of Jesus. The season culminates with the group traveling through Samaria, where, after revealing himself to Photina, a Samaritan woman, Jesus publicly launches his ministry.
We are excited to offer Season 2, which begins in Samaria and then moves into nearby regions, such as Syria and Judea, where Jesus continues to build his group of students. As he continues to perform miracles while preparing for an important sermon, Jesus additionally calls John the Baptizer's disciple Philip, the architect Nathanael, and the Zealot Simon Z. As word of Jesus continues to spread throughout the region, he encounters both opportunities and difficulties. Preparations are made for his Sermon on the Mount with the help of the business apprentice Judas Iscariot.
This free, eight-week event will be held on Thursdays and Mondays, New Fellowship Hall.
It is recommended to watch Season 1 first so vou are familiar with the characters. You can find season 1 available for free onnAngel.com or through the Chosen App or even on Amazon Prime Video. Our Season 2 event, which will include the DVD followed by discussion and prayer, will be offered in Fellowship Hall at two different times:
• 8 Mondays beginning April 17, 10:00 am-12:00pm.
• 8 Thursdays beginning April 20, 6:30pm-8:30pm.
To register, please email Suzanne Marciniak at smarciniak@cktoledo.org or call 419-475-4348.